Our concierge approach returns to the time-honored belief that physicians should know their patients. Welcome to a deeper connection to your doctor.
Our Values
Exceptional primary care begins with you and your story. Our vision of concierge care takes a whole-person, whole-life approach built on a personalized care plan that closely aligns with your needs and your goals. That's why we start with a conversation. We'll listen carefully, and we'll keep listening — year in and year out. That's our promise.

We'll know you by name— we'll know you by heart.
In medicine, relationships matter. Our concierge plans create space for a more personal doctor-patient dialogue — one that lets us be there for you in your most cherished and most challenging moments. And as the years unfold, you'll stay right at the center of our practice.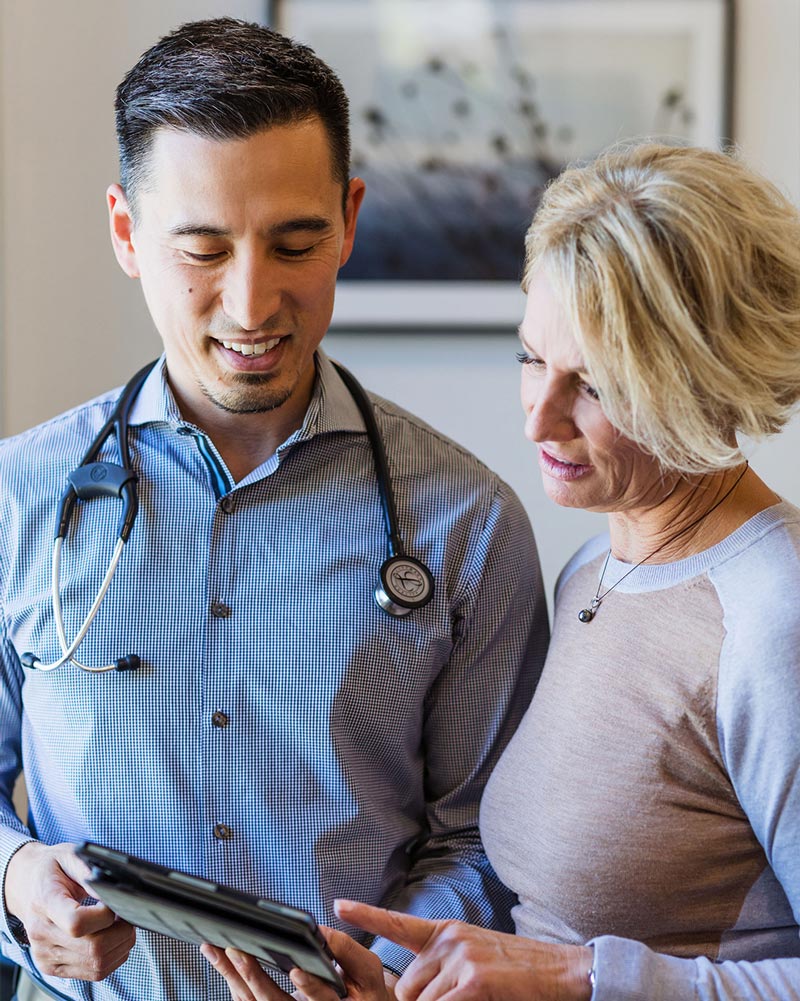 Concierge Medicine, Rooted in Our Patients
A.D.
"Dr. Hiroshima is everything you want in a Doctor. Smart, knowledgeable, caring, and considerate. A true professional with a big heart."
A.D.
A.C.
"Dr. Kroes always takes the time to listen to my concerns and tries to find the root cause instead of just treating my symptoms. He is patient, kind, honest, has exceptional bedside manner and above all he really cares about his patient's well being."
A.C.
J.L.
"Dr. Hiroshima is, without a doubt, the best PCP that I have had. In a world where doctors are usually running behind and patients often feel rushed, it was refreshing to meet a doctor who was patient, knowledgeable, caring and genuinely interested in the well-being of his patients."
J.L.
I.C.
"Dr. Kroes is not only highly trained competent professional, he is also a good natured person… He is an old-fashioned kind of doctor, who treats you like a trusted friend would."
I.C.
T.L.
"Dr. Hiroshima is bright and you can see he is passionate about his work. Anytime I set an appointment with Dr. Hiroshima he would take the time to explain and listen to my concerns without making quick judgements."
T.L.
J.M.
"Dr. Kroes never rushes through visits, or calls. Dr. Kroes is a very caring, and kind person, with an exceptional bedside manner. He explains everything thoroughly. He is incredibly skilled, yet humble."
J.M.
Experience is powerful medicine.
We build trust with better outcomes. Your personal care team — from your physician, to your medical assistant, to your specialists and wellness advisors — will draw on decades of in-practice and research experience at the most respected schools and hospitals to bring you deeply informed, cutting-edge care decisions.

Your first stop in illness—Your first step in Wellness care.
Concierge medicine looks beyond coughs and colds. We take a long view of wellness, with an eye on the quality of your life in the decades to come. We'll be more than your first stop in illness; we'll be your first step in creating an expansive plan for a longer, fuller life.